Sachet bags are made with three seals and are one of the most recognisable forms of packaging in the market. This bag lends itself to a wide variety of production materials and is suitable for many different applications for the packaging of different types of product.

This type of packaging is typically used for single-use products or products requiring vacuum packing, such as: meat, cheese, charcuterie, and frozen products. Another very common line of application is the packaging of smoked foods, as well as seeds, pharmaceutical products, and cosmetics. Despite this, the market does not limit its use and it is also often use for products that do not require vacuum packaging, such as snacks or dried fruits and nuts.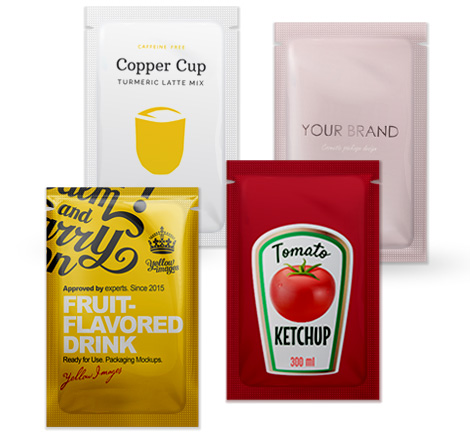 Its flexibility to include zips, for example, makes it the perfect packaging for products that consumers can open and close during consumption, keeping the properties of the product in good condition.

Flat seal bags, also known as sachets, are available in a wide range of sizes, and adapt perfectly to the needs of the product to be packed.
Our vacuum bags / sachets can be custom printed and opening elements can be added, such as easy-to-open, zip, a die-cut hole for hanging and other special formats, in line with customer requirements.

Design your custom Sachet bags

With our digital printing technology, you can customise your design, even on small runs, for high performance and to adapt the design of the product to specific marketing activities or even to consumer testing. Small changes to the designs of this system makes it ideal for identifying the different products in a given range.

Start customising your sachet bag with our on-line configurator

Select one of the following options that best meets your needs: size, material and finish. Choose one of our pre-set designs to create your own sachet bag and adapt it to your product.
If you have your own design, download the instructions on what your file should be like and how it should reach us so that it can be used. We will use all this information to send you a detailed, bespoke quotation.