DOYPACK FOR NUTRITIONAL SUPPLEMENTS
19/10/2021
The Doypack or Stand Up Pouch is known as the most versatile flexible packaging format. With its infinite packaging possibilities, the doypack makes liquid, solid or powder products that can be packed in an easy, comfortable and attractive way.

Nowadays, there are thousands of nutritional supplements, as well as protein, that are sold in powder form. The doypack format protects the product from the time it is packaged until it is consumed.

In addition, it is a perfect format to transport a large number of units, since its light weight and flexibility facilitate its transport. It is a format that minimizes the carbon footprint during the transport of the product to its point of sale or to the final consumer.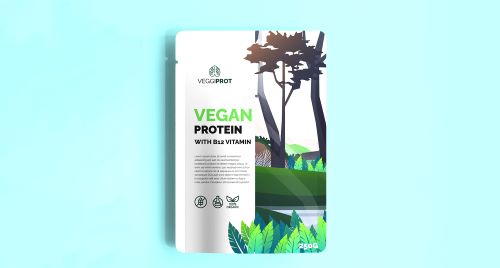 Which powdered products could be packaged in a doypack format?

· Vegan protein
· Glutamine
· Whey protein
· Prepared for pancakes
· Powdered peanut butter
· Magnesium
· Oatmeal
· Fiber in powder
· Collagen in powder
If you want to launch a product on the market and have doubts about the flexible packaging to choose, Bolsaplast is at your disposal to help you during the process.