RECYCLABLE DOYPACK WITHOUT LOSING A BARRIER!
29/09/2022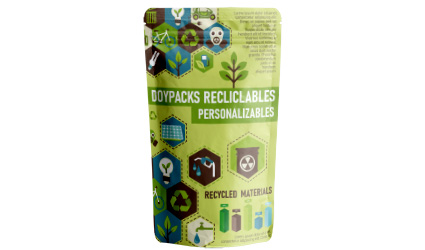 At Bolsaplast we recommend our best format: the doypack and now
recyclable.
A recyclable container also protects and maintains the quality of your product from external agents;
because we know how important it is to have a good product, as well as having it in a good container.
The doypack offers different finishes including the ZIP closure; open, serve, close and maintain the quality of the product.
Recyclable and standard materials that respect the characteristics of your coffee for longer; flavour, scent, colour and texture, protecting it from water, oxygen and light.
Lastly, at Bolsaplast we take design very seriously, since, as we well know, the first impression is very important. Good packaging and good aesthetics can make a difference, which is why we offer the possibility of customize your packaging, even for small runs.
If you want more information, do not hesitate to contact us.