FLEXIBLE PACKAGING FOR COSMETICS AND HYGIENE
16/07/2021
The market has been revolutionized by our consumer habits, globalization and the number of brands and products that co-exist today. Like all cosmetic and hygiene products, they have specific storage and conservation needs: moisture barriers, permeability, isolation from external agents, among others.
To store cosmetic and hygiene products, the two star formats are: the doypack and the sachet.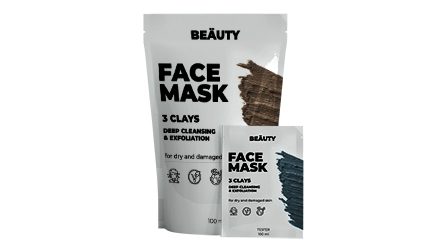 The doypack for cosmetics and hygiene
The
doypack
is the perfect bag to store a single-dose packaging set (sachets) or: bars of soap, facial masks, hygienic masks, transdermal patches, sponges, dressings and patches, among many other products.
The sachet, perfect for samples and small quantities
Samples or single-dose products (perfumes, creams, scrubs, masks, serums, gels, wet wipes), require optimal preservation characteristics. The format par excellence is the
sachet
: it allows these products to be hermetically stored, in a very profitable and easy to transport way.
In addition to storage, these two formats allow a
personalized design
, favoring the visibility of your product on the physical shelf and online.
A good product with an attractive packaging design has a better chance of being sold, improving the customer's experience with the brand.
Do not hesitate to contact us if you are interested in working with flexible packaging. At
Bolsaplast
, we pack your product and take care of it until the end.